Time's about up, today and tomorrow are our last regular classes before final exam week. I don't have a lot more to say, but I do want to reiterate the importance of having goals in life.
Always
. Right up to the end.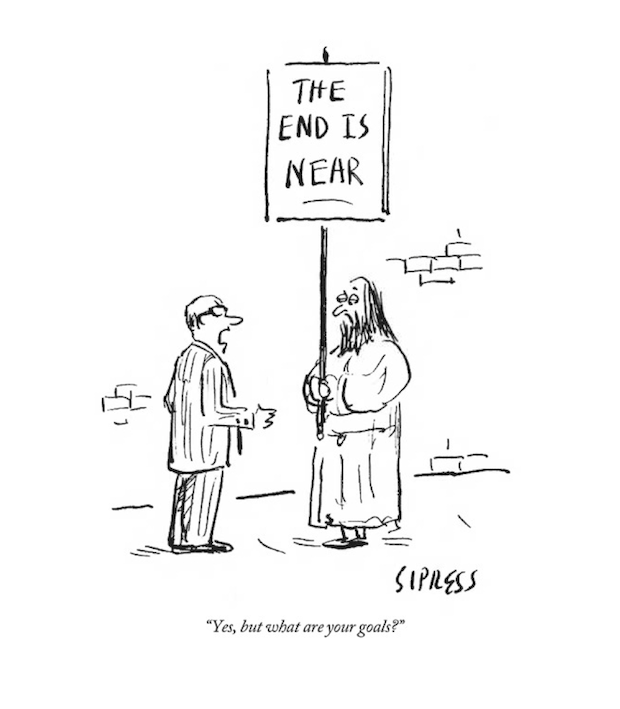 "The important thing is not to stop questioning. Curiosity has its own reason for existing. One cannot help but be in awe when he contemplates the mysteries of eternity, of life, of the marvelous structure of reality. It is enough if one tries merely to comprehend a little of this mystery every day. Never lose a holy curiosity."
"There is no conclusion. What has concluded, that we might conclude in regard to it? There are no fortunes to be told, and there is no advice to be given.--Farewell!"
Well, except for the advice to "not stop questioning." And also don't stress about tests. I'd say good luck, but as
Mr. Rickey
said: "luck is the residue of design."