Our father-daughter Spring Break/Spring Training adventure can't happen fast enough.
We greet the dawn snow-and-ice-bound this morning, she in sub-zero Illinois, me surrounded by a record (for this date in Nashville) snowfall. But in our minds we're already there, a stone's throw from the best Grapefruit League venue ever (Al Lang Stadium) and short drives from next week's games in Clearwater (Tigers-Phil), Tampa (Red Sox-Yanks), Bradenton (Sox-Bucs), and Dunedin (O's-Jays). So, my topic for next month's 20th annual
Baseball in Literature and Culture
conference at my school is inevitable:
Spring Training and the Perennial Renewal of Life
.
Speaking of Blue Jays, I hope we see one in particular before our Friday return flight. He's the most interesting pitching prospect since
Sidd Finch
. If it were April 1 I'd be sure the late
George Plimpton
wrote this:
Daniel Norris ("The Van Man") has a consistent 92-mile-an-hour fastball, a $2 million signing bonus, a deal with Nike and a growing fan club, yet he has decided the best way to prepare for the grind of a 162-game season is to live here, in the back of a 1978 Westfalia camper he purchased for $10,000. The van is his escape from the pressures of the major leagues, his way of dropping off the grid before a season in which his every movement will be measured, catalogued and analyzed.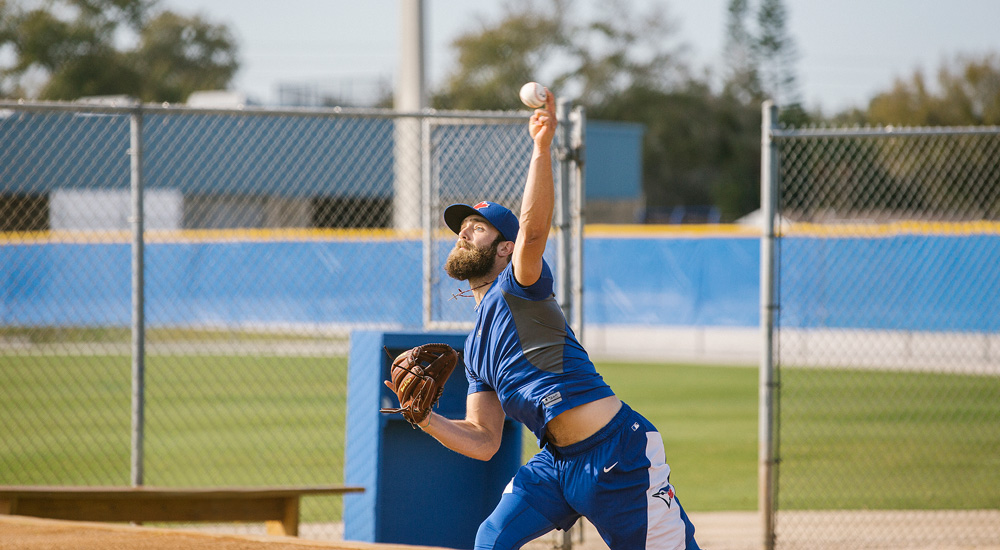 If a baseball life requires notoriety, the van offers seclusion.

If pitching demands repetition and exactitude, the van promises freedom.

"It's like a yin-and-yang thing for me," he says. "I'm not going to change who I am just because people think it's weird. The only way I'm going to have a great season is by starting out happy and balanced and continuing to be me. It might be unconventional, but to feel good about life I need to have some adventure."
(
continues
)
We need to have some adventure too, Older Daughter and I. We need to get out of this deep freeze and into the sunshine.
Vamanos!